About Bingoat
Bingoat is the ULTIMATE Mobile Bingo App! Bingoat allows users to scan their bingo cards into a digital game experience that makes playing Bingo easier and more fun! No more frantically checking and inspecting multiple bingo cards for a called number before the caller calls the next one. No more worrying that you've missed a number or made a mistake. You simply touch the number called and Bingoat checks all of your cards instantly and digitally daubs your cards for you. No more mistakes and no lost daubs due to poor lighting, pace of play, or too many cards.
Bingoat Features
USES YOUR PHONE'S CAMERA TO SCAN IN BINGO CARDS!
SCAN UP TO 50 CARDS PER GAME!
OVER 200 PATTERNS!
BINGOAT FEATURES THE CALL COUNT, LAST CALL, AND CALL LOG!
BINGO CHALLENGED? BINGOAT MAY HELP YOU OVERCOME YOUR BINGO IMPEDIMENTS!
PRIVATE MODE FOR SOLO GAME PLAY WITH CARD GENERATOR AND OPTIONAL AUTO-CALLER!
CREATE, SAVE, EDIT, AND RECALL VENUE SESSIONS!
PRELOAD YOUR ENTIRE SESSION IN THE PRO VERSION!
NEW, ADJUSTABLE CAMERA RESOLUTION CONTROL!
BINGOAT MINIMIZES THE USE OF SHARED BINGO TOOLS (DAUBERS, MACHINES, ETC.).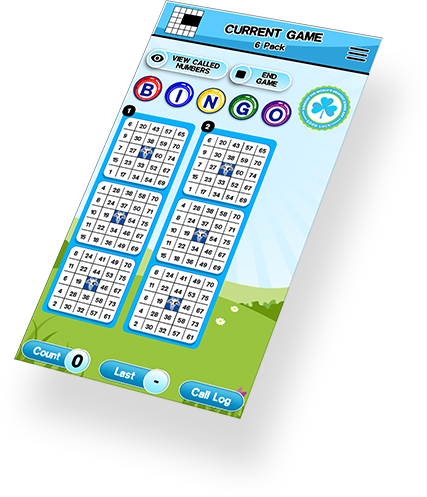 Watch First! The Scanning of Bingo Cards

Caller Mode

Placeholder

Muting the Music